If you are running a photography blog and want to enhance your blog's user engagement, you might not mind using some WordPress Photography Plugins to boost the online portfolio of your images. Also, if you are looking to start a new photo blog/website of your own, this particular post can certainly help you with some WordPress decisions.
WordPress plugins for photographers and photography
1. Envira Gallery
EnviraGallery is one of the powerful WordPress Gallery Plugins for photographers, designers, bloggers, and small businesses. It integrates a beautiful gallery for photos and videos on your WordPress website. It is packed with Drag & Drop Builder, pre-built gallery templates, albums & tags, social share buttons, WooCommerce integrations, Watermark & Protection, slideshow & fullscreen lightbox mode, Deeplinking & Pagination, and many more useful features.
Also Read: Basics of Inserting and Editing Images on WordPress
2. WP Smush

A good website loads seamlessly faster compared to others. But the irony is that a good photography website will always have high-resolution images that tend to slow down the website. But worry not. The WP Smush plugin compresses and optimizes your images and then you can upload them without a single thought. With over 500,000 active installations. This photography plugin is sure to help all photographers out there.
3. Imsanity
The Imsanity photography plugin resizes the images that users upload to their site. It scales down the uploaded images as per the max-width, height, and quality specifications configured by you. Also, it is designed to change image formats such as BMP to JPG for desired output.
4. SoliloquyWP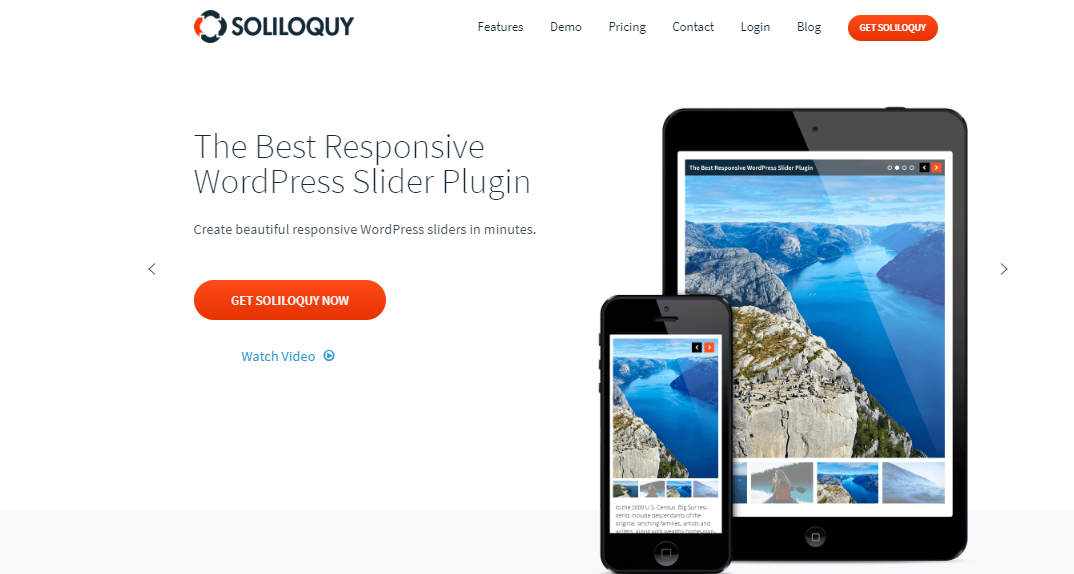 Ultimate responsive image slider is a fully responsive slider plugin for WordPress blog users. If you're looking to add an image slider on your photography site, then you need to use Soliloquy. You can create beautifully responsive WordPress sliders in minutes. This plugin Easily creates beautiful image and video sliders with just a few clicks.
Easy to Customize and Adapt to Your Needs.
Slider Templates.
FullScreen Lightbox.
Import images from Instagram to your slider.
5. Easy Watermark

A watermark is a copyright-like feature that most photographers want to associate with their work. Although some of them detest this feature, it is extremely useful. Easy Watermark is the right photography plugin for you if you want to add watermarks to the images that you plan to upload to your site. The wonderful thing about this photography plugin is its feature of adding watermarks to the images that have been posted in the past. If users change their minds at any time, they can restore the original images by removing the watermark.
6. Media Library Assistant
The Media Library Assistant plugin has custom shortcodes to create galleries, add EXIF and other metadata to your display files, media files based on taxonomy, and also can search across media files from the frontend. This photography plugin is also integrated with the default WP Media Library.
Also Read: Well recommended Photography Themes for WordPress
Conclusion
I hope that this article helped you a lot to find the perfect WordPress Photography Plugins for your website. So, which one is your's favorite? For any query feel free to comment below. Thanks for reading.
---
Interesting Read
Track Google Algorithm Updates
Content Marketing vs Link Building