Optimize your website's SEO score by creating a strong Backlinks Pyramid. You often think of ways to create
top quality backlinks
for your website. To get your website on the top of the search results page for your target keywords, you must ensure your website has
enough high-quality backlinks
.
One best and widely used backlink creation strategy is creating a backlinks pyramid. In this article, I will walk you through with the concept of Backlinks pyramid and how you can generate it.

What Is Backlink Pyramid?
It's a backlink creation strategy that passes high-quality link-juice values to your business website and improves the index rate of those backlinks using three different levels or tiers. The link juice passes from the websites at the lowest level (tier 3) to the websites at the highest level (tier 1). These tiers together form a pyramid; hence known as the backlink pyramid or tiered pyramid. It's a pretty simple, easy, and interesting way to create backlinks.
It helps:
Getting more reach and engagement
Increasing website domain authority
How To Generate A Backlink Pyramid?
Here are the complete and appropriate steps to backlinks pyramid.
Tier 1
Tier 1 consists of the websites that pass link-juice directly link to your website. These are high-quality backlinks that are created to increase the website SEO score.
Resources include: Web 2.0, Blog posts, Article Directory
For example: You can create blog posts on your subsites or create a page on social media that links to your main website.
Tier 2
Tier 2 consists of such websites that pass link-juice directly to Tier 1 websites. Websites in Tier 2 get backlinks from the websites in tier 1.
Resources include: Articles and content on HubPages, blogspot, or other official blogs
For example: If you will add some articles and content on HubPages, that will directly connect to your social page instead of your website. That would be considered as Tier 2 backlink.
Tier 3:
This third tier of backlinks will be pointing directly to your Tier 2 backlinks. The goal of tier 3 backlinks is to improve the index rate of your tier 2 backlinks. The majority of your tier 3 backlinks will not be indexed by Google so you should create enough that you will have at least a few backlinks indexed per tier 2 backlinks on average
Resources include: Wikilinks, Comments, bookmarks
Also Read: Top ten tools for WordPress Development
Whitehat Backlink Pyramid V/s Blackhat/Greyhat Backlink Pyramid
Whitehat backlink pyramid Blackhat
Quality: Consist of good quality backlinks.
Analysis: If your tier 1 backlink is on the social page, and your tier 2 backlinks are in a quality article directory like HubPages, that would be considered as Whitehat backlink pyramid.
 Blackhat/Greyhat backlink pyramid
Quality: Consist of good quality backlinks.
Analysis: If your tier 1 backlink would still be on the social page, but It would create 2,000 backlinks on tier 2 using a lot of spun articles that will directly link to your social page instead of a business website. That would remain your business website technically safe and secure.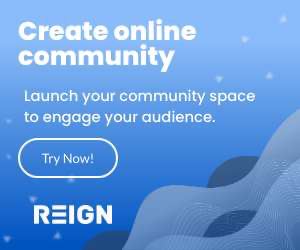 Wrapping Words!
A tiered backlink is here going to be wrapped. Considered all the above possible steps. Hope it will solve your purpose of reading. Thanks for reading and if you want to give any suggestion need to be added, we will appreciate your action.
---
Interesting Reads:
Best Ways to Get Quality Website Backlinks
Know the Importance of the Backlinks in SEO