WordPress is undoubtedly the most popular Content Management System today. From unheard creative bloggers to big businesses like The New York Times and Forbes, WordPress seems to be the one-stop solution for everyone who wants a blog or website.
Released in May 2003, WordPress has established its presence as a giant CMS in the last 15 years. In fact, it dominates the CMS market with a market share of 59.9%.
An impressive feat indeed!
To know what makes WordPress better than most of the CMSs out there, take a look at the most impressive WordPress features that make it suitable for your Enterprise Needs: WordPress Enterprise CMS.
Ease of Use and Accessibility
The best thing about WordPress is its ease of use and accessibility. You cannot expect everyone in your enterprise to be technically efficient. Hence, WordPress allows users to make changes through simple functions which require almost no coding knowledge.
This helps even marketers understand WordPress and optimize your site accordingly. As a result, this effective CMS with a simple user interface is extremely well received by both technical and non-technical users.
Open Source Market
WordPress is an open source software. This means it grants users the rights to study, change, and distribute it to anyone for any purpose. Being an active community of users, contributors and developers, WordPress is fast, flexible, agile and cost-effective. It also sparks innovation as many developers get involved and develop new tools and plugins on a regular basis. This enables enterprises to integrate and implement the latest technology without delay in their sites.
Hence, WordPress supports site owners and designers to regularly update their sites and scale them according to the needed services and functionalities.
Seamless Customizability and Integration Capabilities
With more than 50,000 plugins in the WordPress Plugin Directory, WordPress allows you to customize your website exactly as you want and need. What's better is that most of these plugins come with seamless integration capabilities that allow enterprises to equip their site with an incredible set of features and functionalities. From complex website elements like SEO and security to simple elements like user-friendly widgets and social media sharing options, these plugins can handle everything.
Not only this but WordPress also integrates smoothly with most needed business platforms like marketing automation software and CRM systems. These help you to streamline your website and other business-critical tools and accurately take the right decisions.
WordPress gives you the ability to independently customize and expand the functionality of your site with ease and comfort.
Headless Capabilities
The WordPress REST API was launched by WordPress in 2018. It has allowed users to transform their WordPress site with headless capabilities that are extremely important for all enterprises that don't need a frontend for their site. These capabilities allow you to manage tasks, content, and everything that is usually protected by the standard user role system. This helps enterprises to create custom workflows and manage and publish content in real time as per their needs.
In simple words, WordPress REST API may be used if you need to populate content anywhere with API capabilities in the easiest way possible.
Flexible Architecture And Horizontal Scalability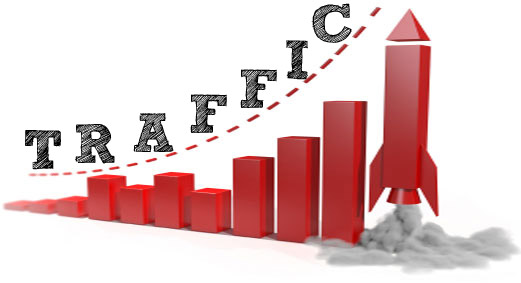 The last but one of the most useful WordPress features that makes it the best CMS is its flexible architecture and horizontal scalability. A website that can handle heavy traffic at regular intervals is a must when it comes to big enterprises.
A website crash is definitely a big loss to the firm. However, you need to understand that website crashes are not due to high traffic, but because of management failures. If you allocate your resources to a cloud-based system, multiple machines or even an existing infrastructure, it diverts heavy traffic into small parts to different places. Hence, flexible architecture is what prevents your WordPress sites from crashing even during high volume traffic.
Scaling holds similar importance for all WordPress sites with fluctuating traffic. Although, for e-commerce websites with seasonal or continual spikes in traffic, it is the most crucial. We would recommend you to start your site with a public cloud-based elastic system and then move to private cloud space if needed.
Conclusion
Hope now you have understood the importance of WordPress as a CMS for your business site. Remember, WordPress is an open source software so always be accustomed to the updates and plugins that are employed in your website. This is critical as unethical hackers mostly take advantage of backdated plugins and software and try to harm your site. Be alert and be safe with WordPress.
We would once again recommend you to go with WordPress out of the many Content Management Systems already in the market, as it is the best to manage and fulfil all your enterprise needs.