WooCommerce Bookings allows users to book appointments and reservations without leaving your website. With the help of this plugin, your Woo Commerce shop becomes a full-fledged booking platform. As a matter of fact, it enables you to sell time and date based bookings. To emphasize you can create and manage all types of booking services. On the whole, this plugin is best for those are willing to offer appointments, rentals or other services.
3 remarkable reasons to install WooCommerce Bookings
WooCommerce Bookings can work wonders with your pre-existing WooCommerce site.
Admin has the supreme authority over the approval of appointments and on time as well.
Users can link the dependent resources.
Notable Features
Users can opt for the time and date according to availability.
Create booking slots, multi-person bookings, control booking availability & manually create bookings.
Admin can rent items for fixed bookings duration.
Bookings can be linked to Admin's and Customers' booking calendar automatically.
Different categories of products can be linked to different calendars.
Ability to deny or accept bookings.
Multi-lingual Compatibility, highly customized and synchronized booking calendar.
Automatic export and import.
Customized email notifications will be sent to people who book a product.
We have gathered 4 awesome ways is extension has been used:
Travelling Photo Booth
If you want to make bookings for any upcoming event or wedding then you can accomplish this task with the help of WooCommerce Bookings. ShutterBus is a photo booth housed in a vintage VW van, there are ample ShutterBuses spread across America. With the help of the WooCommerce Bookings extension, you can book a ShutterBus nearby your area.
Inside ShutterBus, there is a fully-functional photo booth that helps in clicking pictures of guests and printout of four-panel photo strips customized with the logo of your choice. Point not be overlooked is that spending time in ShutterBus is not only creates a lifetime experience but also gives the guests a special memento.
Ice –cream at your Door
Ice cream is loved by all of us, isn't it? How about getting the best handmade ice –cream anywhere and anytime? Well, it seems our wishes have turned true. The Parlour in Durham, located in North Carolina delivers some most delicious handmade ice-creams, milkshakes, coffee, and other desserts. Furthermore, the best part about this service is that local businesses and party throwers can find this amazing ice-cream anywhere.
With the help of WooCommerce Bookings, the Parlour takes advance bookings. Another point to acknowledge is that many other details can also be managed like important dates, number of guests, and availability of a power outlet nearby.
Treat your furry-friends right with PetPass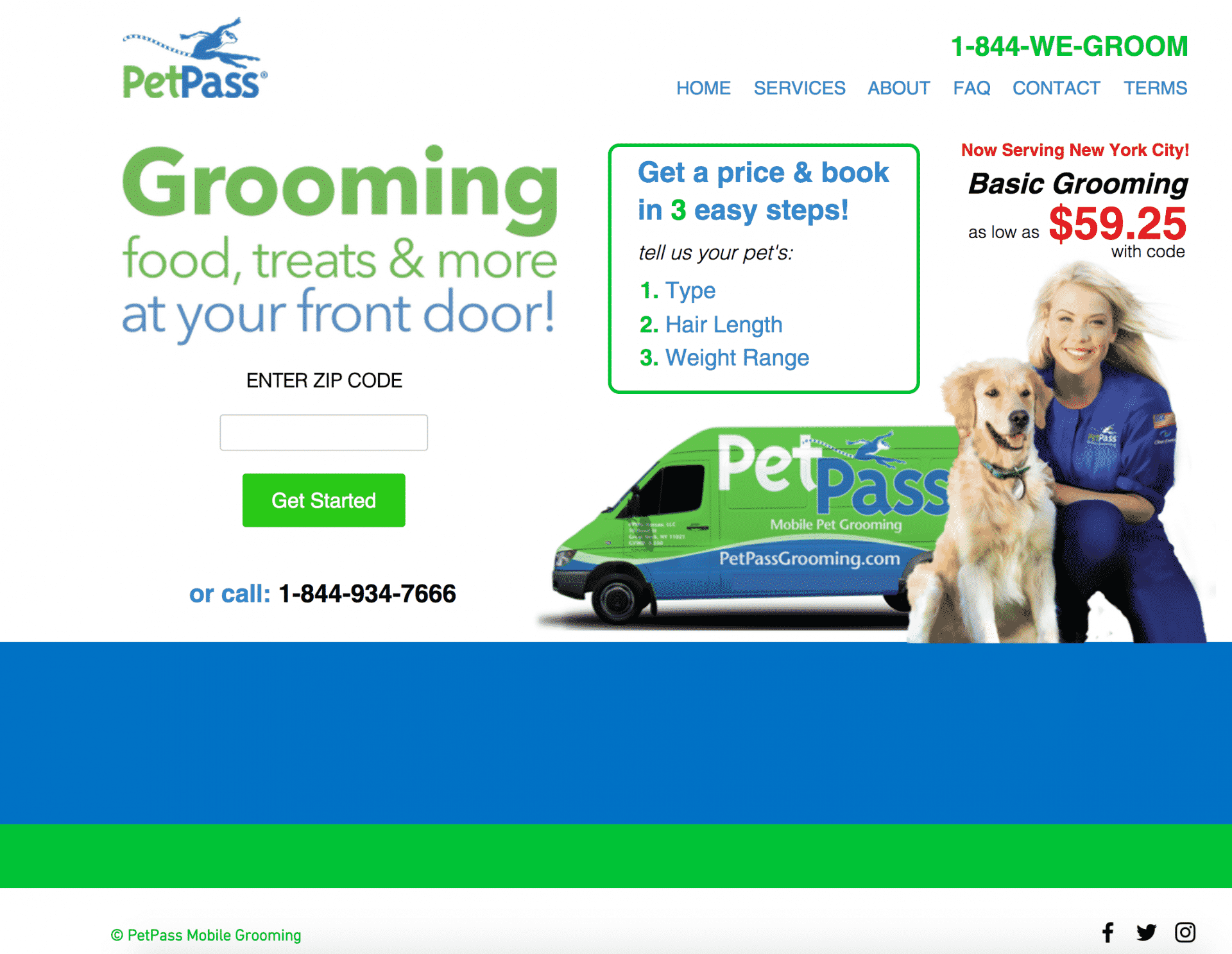 As an illustration of the potential use of WooCommerce bookings is being done by PetPass. It chiefly provides grooming for your pets, the food at their doors. On the other hand, the booking options are extremely easy. Bookings can be done in three steps just by providing information about your pet, length of its hair and weight range. At the same time, this service is basically loved and adored by many.
Budget-friendly DIY Wedding Photos
Capture It Yourself is another destination for enabling guests to contribute to photography and videography of your wedding. In general, these days wedding photography quite expensive with this in mind why not take help from your friends to contribute to your wedding photography. For this reason, a single camera is provided on each table, where guests can click and record candid photographs and videos. Therefore all you need to do is make bookings and then Capture It Yourself will help you create awesome videos of your wedding.
We have gathered just 4 examples for businesses that are being run with the help of the WooCommerce Bookings plugin. However, there are plenty more out there. As conclusion we hope it has inspired you to use it in your own way.  As shown above, if you found this article informative then please share your feedback in the comment section below.