If you are into the business of selling services and products online, you should know how you can reach more customers within a short time. When you have ideal strategies, reaching your customers is not going to be difficult. Various strategies are dependent on the kind of store that you have. Firstly, you need to ensure that the e-commerce store is:
Accessible from all the devices including PC, phone, and laptop.
Readable with clear information as well as design.
The e-commerce store should have a mobile-friendly theme as well as a responsive web design. Customers are constantly expecting sites that are mobile-friendly and if your site is mobile-friendly, there can be more sales in comparison to sites that are not. Given below is a list of the strategies that can help your e-commerce store to reach more customers.
Increase the search usability
Firstly, your focus should be on organizing an ideal web store for two groups:
Visitors who are interested in purchasing.
Visitors who are interested in browsing only.
Your e-commerce platform should be capable of recording as well as analyzing the products and services that the customers are constantly looking for. In case if the online system is capable of tracking this, you are going to have ideal navigation as well as a search capability. Customers who are looking for a particular product will try to find the appropriate information as fast as possible. When you design high-performing search experiences, it can be great for the users, because if the uses cannot find the services or products that they are interested in, they will purchase from other stores.
The second category is going to include your potential customers, who are interested in browsing through your online store and compare the various items. They are going to make use of the navigation menus and visit the pages as well as product categories. You need to ensure that you are organizing the categories and menu bar within intuitive and easy-to-use sections. You can take care of the following:
Behavior and design of the search field.
Search scope selection.
Result features as well as layouts.
Filtering as well as sorting the search results ideally.
Use photographs of high quality along with proper product descriptions
Include beautiful photos and images so that you can attract your potential customers. When you do not have a physical store, customers do not have the option of touching your products. They are going to make the buying decisions completely based on the image as well as the feedback that you have received from the other customers.
You also have to take care of the product descriptions. You need to ensure that you are not only describing your products but also create the perfect list of benefits and features that your products provide. Potential customers are interested in knowing about everything before making a purchase. Therefore, you should be telling them everything regarding your products and the benefits associated. You can consider the following tips when you are writing product descriptions.
Create subheadings.
Use bullet points.
Improve readability.
Provide real videos and photos of your products.
Pay attention to the white spaces.
Personalize the homepage
Personalization is an important technique, which records everything that the customers have viewed and the pages that the customers have visited. This helps in providing new suggestions whenever a customer is visiting your page. The personalization can be based on the previous purchase behavior, which is primarily based on important data, like time and location. According to www.invespcro.com, 59% of online shoppers have the belief that they can find interesting products mostly on personalized retail stores. In case if you are in e-commerce debt because of the loans that you have taken to keep your business running, you can visit Liberty Lending.
Focus on creating unique and consistent content
You need to concentrate on creating content that is unique and consistent because there is no doubt about the fact that content marketing is the ideal strategy of marketing that can be applied currently. The advertising world is going through changes constantly and customers are not interested in viewing ads. If you implement the content strategy in an ideal manner within the e-commerce business, it will be easier for you to provide value to the customers.
To do this, you need to make sure that you understand the customers and explain how the products are going to help in solving the problems that they have. You need to focus on the production of content around the problems of the customers along with the values that you will be providing. Ensure that you are following the tips that have been listed below to make your content look good.
Prepare lists because they are more interesting in comparison to paragraphs.
Do not forget to insert headlines.
Write typical posts, which are going to be popular and trendy.
Optimize the functionality of shopping carts
It is your responsibility to ensure that your customers are not abandoning the shopping carts. To do that, you have to make sure that the cart is easily navigable. If you have to understand the weaknesses of your shopping cart, you need to conduct tests frequently. Make sure that you are clearing the checkout page as well as removing distractions so that people do not abandon their cart. When there is no distraction, there is going to be no confusion while checking out.
Build email lists
Any e-commerce business should use email marketing as an important outlet, or it is going to miss out on huge sales. Make use of the sign-up forms and provide something to the customers, like discount codes or free samples. Ensure that you are winning the trust of your customers and do not keep sending emails without the consent of the user. You need to make sure that you are not spamming your customers as that can ruin the reputation of your brand. You can use emails for: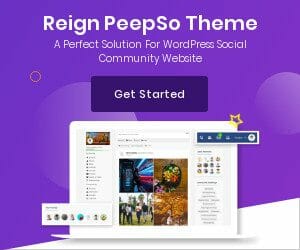 Promoting upcoming products and services.
Offering discounts and promotions.
Sending helpful and relevant blog posts.
Ask for the valuable feedback.
Create newsletter campaigns.
Send discount codes.
Create a multistore
Todays webstore customers tends to trust niche stores that is run by experts more that general webstores that sells anything. Thats because niche stores often are runned by people who have a real interest in what they sell, and therefor sell quality products. You can use that to your advantage by creating several niche stores from your store that sells a lot of different items. If you run a camera store you can create niche stores from it by creating stand alone stores that sells only products from categories in your store. Create a dashcam store, a store for only camera equipment, as store for only Nikon cameras, and become an "expert" on that fields.
Final Thoughts E-Commerce Strategies
It is extremely difficult to gain customers without understanding the right strategies. Make sure that you are considering the strategies that have been mentioned above so that gaining customers is not a difficult task.