In today's world, Blogging plays a very important role in everyone's life. It not only improves your writing skills but also helps you to gain knowledge from various sources around the world. Technology in the classroom is highly important for a student to grow and excel in future. Blogging can help students in many different ways. Student Blogging is one of the greatest ways for self-development.
It can help the student improve their reading as well as writing skills. Sharing their blogs with others brings a sense of confidence in them.  In this article, we are going to share with you all 5 amazing ways why Blogging is great for Students
A Learning Medium
If you are a student then you must have definitely gone through the situation where you feel you couldn't pay proper attention in the classroom or you couldn't communicate with your teachers properly. In this situation, blogging is the way out as it helps students to learn their lessons online. Blogging acts as a medium of learning for students. It helps them to learn and write their views online.Students can also communicate with their teachers and other students through blogging. Therefore, Blogging is the ultimate way to expand the learning horizons of a student.
Improves Writing Skills
Blogging is a sure shot way of improving a student's writing skills. Blogging helps students to showcase their writing skills. They can easily share their thoughts and ideas with others. This makes them fully motivated and they can also succeed as amazing writers in future. Blogging also improves their grammar skills. If a student wants to become a writer or author in future, then he should definitely use this platform.They also tend to learn new words, phrases, punctuations which can help them improve their studies. 
Blogging should not only be "school-related" but "learning-related".  In a blog, you may learn a lot about not only what students are learning in school, but what they are passionate about and hopefully how we could serve them better as educators.
Open Source of Learning
Blogging definitely is an open source of learning for students. It provides students a medium to explore various opportunities not only in his field of interest but also outside his field of interest. Students can research and write on various topics which will also improve their knowledge and skills. Blogging is a vast platform in itself. It can help them write on their topic of interest. Students can also include images they like the most in their blogs which can increase their interest in different areas. No doubt blogging is a great way to write and share ideas, but there are many other ways that students can share content on this platform. YouTube is the best way for students to share their stories or interest in many different ways. 
Tool to manage Classroom Learning

Blogging is an amazing tool for classroom learning. Teachers can create online tuition websites where students can take courses and prepare and submit assignments online. Students feel motivated when they see their published work online. 
It not only brings a sense of satisfaction but also helps them to extend their learnings beyond the 4 walls of a classroom. More the blogs they post more is the improvement in their work and knowledge base.
WordPress is a best online open source for blogging. Blogging with the WordPress is very easy to access. On the other hand, blogging with WordPress is particularly easy when you opt to create a free blog through WordPress.
Revise what you learned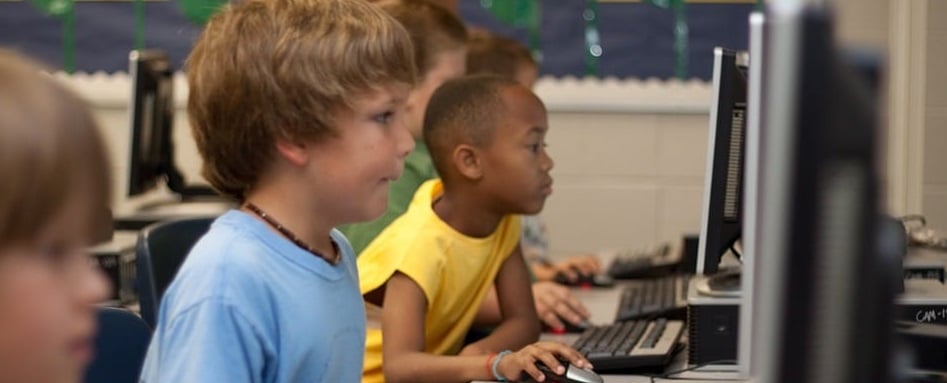 Being students, we have always been through this time when we used to study in classrooms but couldn't revise things after leaving our classes.
Blogging is also a platform that helps students revise what they have studied in their classrooms. Dumping everything in brains is not enough. Students are required to think about what all they have studied and for this purpose, Blogging is a must. By allowing students to sit down, reflect and write down what all they have studied not only increases their confidence but also helps them to get good grades.
Wrapping Up!
Blogging is a great platform for students so that they can improve their overall efficiency. Honestly speaking, every student must make blogging like a regular exercise in his life. To come out of classrooms and explore the amazing opportunities online can be done via Blogging. Teachers should also make this a point that their students engage in regular blogging and they themselves should make blogging as a part of classroom learnings.
Hope this article was a helpful one. For more such articles where you can help your students develop some great traits in education, you can check SmileTutor Tuition Agency Singapore.