Faster internet bandwidth means the internet has more ability to share information-heavy media. And as the internet gets more efficient, videos are becoming a primary method for dispensing information. Many audiences tend to prefer videos over other media because of the immediate visual experience it offers.
Purely text-based blogs mean you have to read through an article to gain an understanding of the subject and the things being discussed. Videos give instant information and offer clearer explanations of any subject. You do not have to imagine concepts and ideas since everything is already being shown explicitly on video. If you are a blog owner, you can be more creative and therefore increase your website's traffic if you utilize the power of video and free stock footage.
Here are just some ways how adding video can help make your blog stand out:
1. Videos Can Enhance Your Audience's Visual Experience
People are more interested in videos these days because they don't have to imagine how something will look like. If your blog utilizes videos, more people are more likely to click on it because they know that it will give them a good experience, as well as information that is easy to assimilate and understand.
No matter how complicated a subject may seem, videos tend to make everything easier to understand. In the competitive world of blogging, your blog will likely stand out if you use videos. A video is a more technologically advanced way of sharing information compared to simple text-based articles. Although you can still utilize articles, having the addition of a video makes your blog so much more interesting.
Strive to make a video rather than just using GIF or jpeg visuals. By making a video, you are making yourself more visible to the World Wide Web, and you are likely to attract more visitors in the process.
2. Videos Can Feed People's Curiosity
YouTube is the second-largest search engine in the world, hosting billions of videos from around the globe. Its success can be attributed to its large audience base. If you look at YouTube videos, you will likely see thousands of subscribers.
People are interested in videos because it takes them places and lets them see things that are beyond what they normally see in their homes and their local area. People are curious about what's happening on the other side of the world, and videos help bridge the gap of distances between countries and cultures.
Videos can be highly mesmerizing, and your audience will be more immersed in your content if it is in video format. You will also likely attract new followers if you post a lot of videos on your blog.
3. Videos Can Enhance Visitors Engagement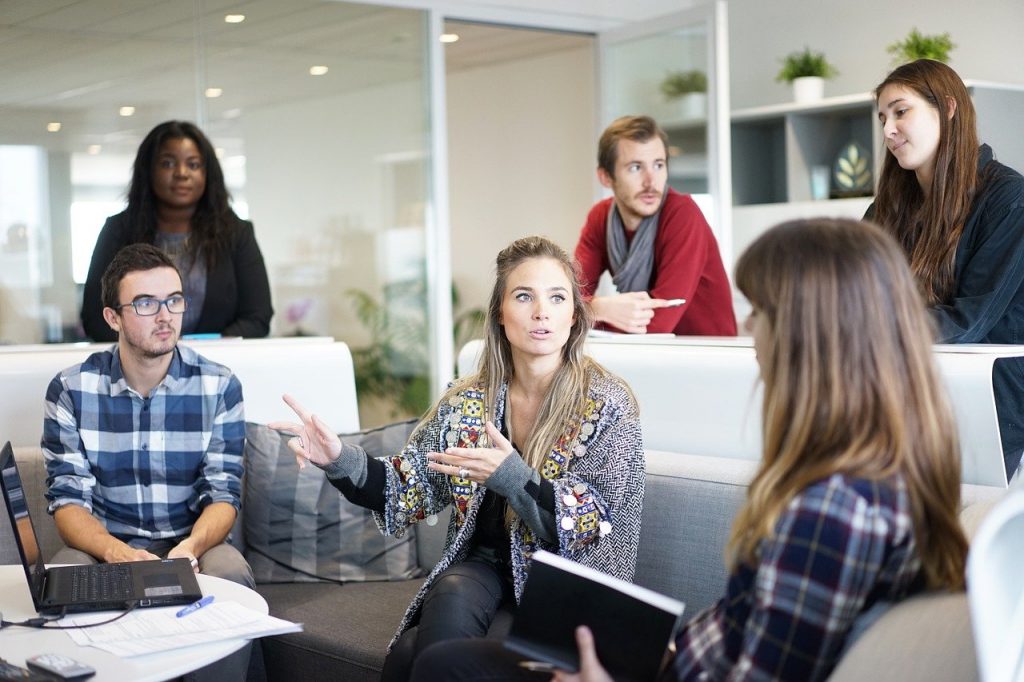 If you run a blog and people read it, they become part of your followers. Your experiences and your opinions matter to them, and you will have attained a certain level of credibility with your audience. People will be naturally curious about who you are for real. They will want to see you and hear from you.
Creating a video of yourself creates a more intimate connection with your audience, which they will highly appreciate. It shows you off as someone authentic and real. If you show yourself through video, this gives what you say more authority and believability. Since you are showing yourself through video, people are more likely to follow you and your blog. Having videos gives you an edge over the competition, and you will likely attract new followers.
4. Videos Can Help Increase Your Audience Base
As mentioned, people are attracted to videos and are more entertained by them. Thus, you can have a wider reach if you add one more type of content to your blog. Having a video helps with search engine optimization (SEO) since search engines love it when you have videos posted.
Videos are creative and original content, and the algorithm of search engines love these types of content as these are relevant to the human user. Because of this, you will likely score higher in page rankings and in their search engines.
If you appear on YouTube, you will also get audiences in this social media platform aside from the ones who are already following your blog.
5. Videos Can Provide Visual Aids To Your How-To Posts
If your blog is all about teaching people how to do stuff, you will likely have articles that let you explain various processes to help people become educated and skillful. For example, you may be running a pottery-making website.
Although written articles are very helpful, they do not tell the entire story.
Making a video of step-by-step procedures is more helpful in showing your audience how something is done. You can design these tutorials as an addition to written articles to help audiences have an idea and get a picture of how to do complicated processes themselves.
Moreover, even if your blog is not about instructions and teaching, people appreciate any new knowledge. For example, if you are a boutique, you can show your audience how to use your items in your store. You can teach them the many ways on how to tie scarves so they will get an idea of the relevance of scarves and the creative ways it can be used. If you are a fitness site, you can effectively use videos to precisely show exercise movements.
6. Videos Can Make Your Posts Become More Relevant
If you have a post, you can add more relevance and depth to it by having a related video. For example, if your video is all about beach vacations, you can add a video about beach weddings or beach fashion. These two topics are still related to the overarching topic of the beach. Your audience will have a more expanded idea about the things they can do on a beach, and this will keep them even more entertained with your blog post.
Final Thoughts To Make Blog Stand Out
Videos are pleasing to the senses because they provide immediate satisfaction. They also add more depth and relevance to blog posts, and this makes the content more original and creative. Search engines love videos, and you will likely benefit from the improved SEO if you add videos to your blog. Videos are the future of the internet, and there will likely be more use for videos in the years to come.