Building a business is not just about developing your website. Brand promotion, advertising, and customer support are equally valid aspects of e-commerce that you cannot ignore. Email marketing is a tried and tested way of monetizing your brand online. It helps you drive more traffic to your website, reach out to visitors and generate more leads. Here are some of the best tried and tested ways to expand your reach and win more subscribers for your brand;
Ways to Get More Email Subscribers
Have a Compelling Subject Line
The subject line is the most visible and compelling part of the email. It gives a reader an idea about what to expect from the email and how to respond to it. Try to make the headline as catchy as possible, pique the interest of the reader from the get-go. Work on your content marketing solutions to improve your email campaigns
Integrate Lead Magnets
Lead magnets are the sections of the website that would generate the best views. Highlight the best-loved posts on the forefront. Let them be the baits to lure the readers in your blog. These lead magnets enhance your reach and also help you monetize your content more optimally.
Add the Right Power Words
Power words are the keywords that aim at getting maximum audience engagement. These phrases and terms spark the curiosity of the reader. These words get the visitors excited and intrigued about the website. It helps sites catch the pulse of the traffic and divert it to their platform for better conversions.
Optimize for Mobile Platforms
Mobile phones have become our life support systems. More than half the population is using these smartphones for internet browsing. It is only evident that you would want to tap into this audience base. Use mobile-friendly website development techniques to expand your reach exponentially.
Use Responsive Themes
Most website builders come with a set of readymade themes and templates that you can pick from. These themes require no technical expertise and are intuitive to your requirements. The more attractive and responsive the idea is, the more your chances of catching the eye of the visitor.
A/B Testing Procedures
A/B testing is a technique used by most brands to check the responses of specific market groups to certain aspects. You can send one email to a certain set of audience base and another to a new demographic. These sections are based on their preferences, age, gender, income, etc.
Offer Lucrative Discounts
Everyone loves a good discount, and your audience base is no different. Offer them seasonal offers, discounts and coupons that they cannot resist. It is one of the best ways to attract more people and get them to subscribe to your services.
Insert a CTA Message
CTA or call to action is a technique that yields instant results. Having a CTA button pop up every time someone visits your website is an excellent way to grab their attention. It also works well as a reminder for people who don't know where to subscribe to your email alerts. You can even have CTA messages at the end of the author's bio.
Adopt Content Locking
Content locking is a technique where you provide a teaser to the reader and then hide the rest of the article. This piques the interest of the user but to access the rest of your work they need to subscribe. Check out content management options by WordPress to monetize your content effectively.
The Zeigarnik Effect
The Zeigarnik effect bases its presumptions on the notion that most people find the idea of leaving things incomplete uncomfortable. So, to capitalize on this psychological tendency, you can split the subscription process into two parts. The two-step subscription has proven to be more productive.
Track the Analytics
Keep an eye out on the demographic you are pandering to. Before you begin the email marketing solutions, ensure that you are sure of the content you're promoting. Track the insights you gather from your audience for better customization.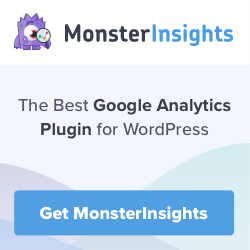 Add Exit-Intent Popups
Exit-intent popups usually aim at catching the eye of the visitors who have abandoned your website. Most of the time, you will come across people who will browse through your services but not subscribe. The Exit-intent popup detects these activities and encourages these people to sign up
Offer Gift Vouchers and Giveaways
The internet has opened up a plethora of opportunities for people. A few big-shot firms no longer rule the market. The influx of new websites and stores has further diluted the competition. With gift vouchers and giveaway contests, you can lure more people in your email list. Upon subscription, they also get access to personalized updates on offers.
Use Contact Forms
Contact forms are usually integrated with the website to get valuable information about the visitor. It gives you details about the name, area, purpose, email id and other contact details of the potential subscriber. And email marketing, you only boost your chances of success.
Boost your Social Media Presence
Social media networks have boomed over the past few years. Facebook, Twitter and Instagram are not just places to share photos and meet new people. They have become massive promotional platforms. Use your social media presence to reach out to more people and build an impressive email list.
Insert a Newsletter
Newsletters might seem like an old and obsolete option to most, but trust me, they still work. Newsletters are convenient, unambiguous and concise. The visitors have to enter their email ids to get customized and filtered updates from the website.
QR Code Subscriptions
QR codes are far more customized than newsletters. The visitor has to scan the barcodes and unique patterns to subscribe to your services. It is a quick, effective and accurate way of getting more people to sign up.
Add Personalised Thank-You Notes
Lastly, add a personalized thank-you note or message sent to your new subscribers. This makes them feel appreciated. Validating and acknowledging your audience base is an excellent way to keep them happy and content.
Author Bio:-
Mary Jones is the co-founder & editor-in-chief at TopMyGrades, which focuses on Content Marketing Strategy for clients from the Education industry in the US, Canada & UK. Mary has conducted a series of webinars for AssignmentEssayHelp as an assignment expert. She has extensive content editing experience and has worked with MSNBC, NewsCred & Scripted. She has also authored blogs on Lifehack.org, Wn.com, Medium.com, Minds.com and many more digital publications.
---
Best WordPress Email Subscribers Plugins
7 Steps to Creating an Email Newsletter People Actually Read
Why Send Newsletters To Our Community Members?
Best Email Service Of WordPress 2022