Do you own a job listing website? Do you wish to include jobs from different platforms to your job listing website? Well, here we are with a solution using which you will be able to include jobs to your website from LogicMelon.
What is LogicMelon?
LogicMelon is a recruiting solutions provider which allows the recruiter to look for appropriate candidates for their jobs. This is done by an efficient applicant tracking system. The software has been in use for quite a long time now. It is an extremely useful software for both employees as well as employers.
Also Read: Grow Your Business With Lead Generation Platforms
Why do we need WP Job Manager LogicMelon Add-on?
WP Job Manager LogicMelon Add-on allows you to integrate LogicMelon with WordPress and WP Job Manager. It is an extremely useful plugin for allowing the jobs posted in LogicMelon to appear directly on your WordPress website. The applications of the candidates can easily be tracked in LogicMelon using the applicant tracking method. The add-on is developer-friendly and comes with a lot of filters and built-in hooks. It also provides you with 1 year of support and updates.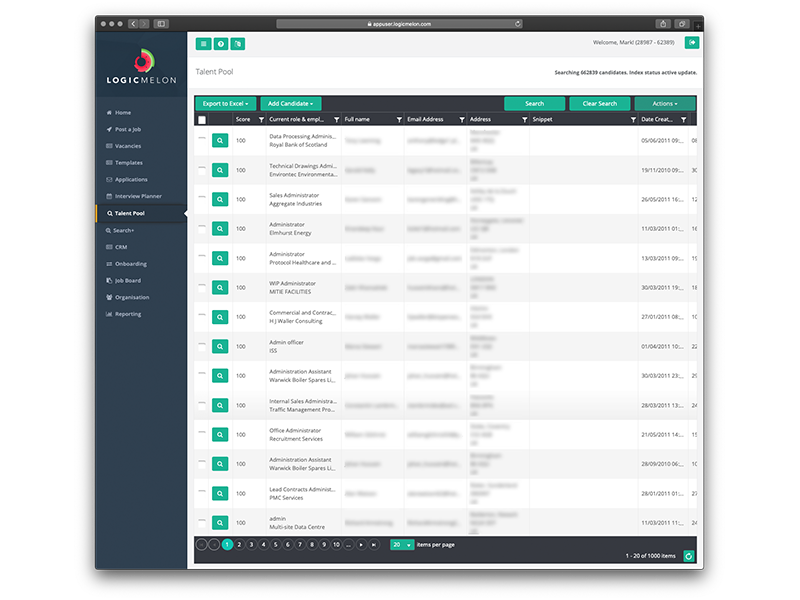 Another additional feature of this add-on is that it will allow the candidate to track the applications from various other sources in LogicMelon as the applications will be sent back to LogicMelon. However, to use this plugin, you need to have WP Job Manager plugin installed and activated on your website.
Also Read: Best WooCommerce Apps For Your Online Store
What are the most important features of this plugin?
Easy integration: The plugin will integrate completely with the WP Job Manager plugin. Even if you have additional fields and taxonomies along with your job, the integration can be done seamlessly. The plugin also integrates with other add-ons if they are installed in your plugin.
Extensibility: The plugin is easily extensible. This provides a lot of opportunities to the developers to make changes to the plugin. They will be able to add fields, remove taxonomies without actually breaking the original structure of the plugin. It is extremely developer-friendly.
Application tracking: Using this plugin, the applications can easily be tracked from your WordPress website itself. Your WordPress applications can be viewed along with other applications from other job boards. The candidate can also try the Applications add-on to complete their application forms.
Pricing and packages: The plugin's price is based on the number of websites on which you are using the plugin. The license will provide you with automatic updates from the WordPress dashboard. You will also have access to plugin support for one year. Whenever a new update is released in the market, the plugin will automatically upgrade itself. You will be able to contact customer support for kind of troubleshooting purposes.
Conclusion:
So, this was all about WP Job Manager LogicMelon Add-on. The plugin is really useful for any kind of job listing website. If you have any queries related to WP Job Manager LogicMelon Add-on, make sure to reach out to us.
Interesting Read:
BEST WORDPRESS MEMBERSHIP PLUGINS