WordPress plugins will help you to add types of functionality to your website. These plugins are extremely useful in making a highly efficient website for your business or company. There are many such tools available each of which has a different function or purpose. Using these tools, you will be able to create, edit and customize your website also. You can choose these plugins according to your needs and add them to your website.
Here, we have hand-picked for you some of the best WordPress Plugins of 2020. Each of these tools has a different purpose. Let us see how these tools can be used on your website.
Table Of Contents:
DragDrops is a very useful plugin which helps you to design an attractive website from scratch. You need not know how to code in order to develop your website. You do not require a professional web designer to design a website for your company. You can do the entire task all by yourself.
DragDrops plugin allows you to create pages by simply using the drag and drop tool. Using this tool, you will be able to add elements to your page by a simple click of the mouse. You also get 200 pre-designed content blocks which you can use in your website. The websites which are created using this plugin looks extremely professional and elegant and can be great for your business.
WordPress SEO is a very popular search press optimisation tool which is being widely used by people from all across the world. It has various SEO related features which makes it extremely useful. WordPress SEO will help you to understand how well your blog posts are optimised. You will be able to create an XML sitemap for your website.
You will not require any other plugin to create the XML sitemap for you. WordPress SEO will make sure that the people remain engaged to your website for a long time. It will give your website a proper exposure. You will be able to move the elements using a simple mouse click. It has thousands of users from all over the world.
W3 Total Cache is a very popular WordPress cache plugin which allows you to optimise your website. Using this plugin, you can give a new dimension to your website. It may be a bit difficult to use by the beginners because the settings are a bit complicated. However, there are a lot of video tutorials available which will provide you with step by step instructions regarding how exactly to use this plugin.
Top WordPress Plugins for Social Media Marketing
You will be able to configure the plugin as per your requirements and you can feel the difference in the performance of your website. W3 Total Cache will help you to create a most amazing website for your company and make sure that your company prosper to a great extent.
Jetpack is a very popular WordPress plugin which has a lot of amazing functions and features. It will be able to add a lot of new functionality to your website. Jetpack contains a collection of a lot of plugins each of which can be used for different purposes. You can use this plugin to add security to your website and optimise the contents of your website. This will increase the speed and performance of your website.
You will also get various social sharing features using which you will be able to share the posts and contents of your website on social media platforms. Some of the other exciting features include email subscription, CDN services, contact forms and many more.
Monarch is another very popular WordPress plugin which is mainly used for the purpose of social sharing. The plugin consists of a lot of social sharing buttons which you can add to your website. This will drastically increase the share count of the posts on your website. The plug-in has various beautiful buttons which you can place in different blocks of your website to catch the attention of the people.
Monarch will make sure that your website gets a better rank on various popular search engines like Google. In terms of functions and features, it is one of the best possible WordPress plug-ins available for you. It has millions of satisfied users across the globe. The number of users is continuously increasing.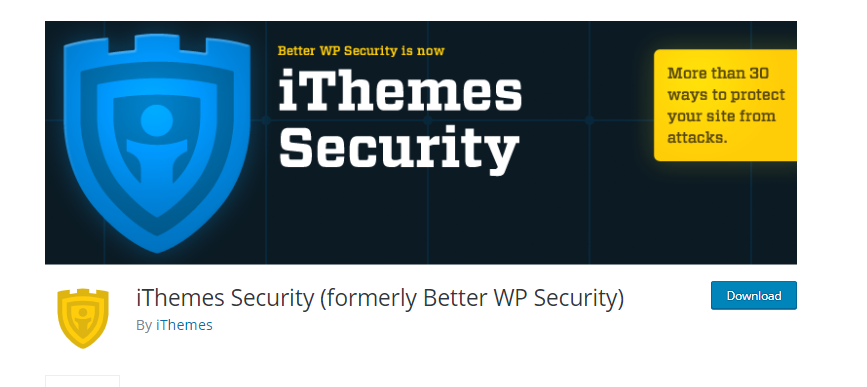 iTheme Security is a very important plugin for WordPress websites. It is used to add security to your website and prevent unauthorised access. iTheme Security is one of the most widely used WordPress plugins and provides you with over 30 different ways by which you can protect your website. It helps to prevent unauthorized access and also protect your website from automated attacks.
There is a pro version as well which gives you a lot more interesting features. However, the free version is also quite useful for beginners and has a lot of basic features. It is one of the best WordPress security plugins available. iThemes Security has various useful integrations like BuddyPress and WooCommerce. All your WordPress security keys are regularly updated.
WP Optimise allows you to optimise your website in the best possible way. It is basically an all-in-one plugin which helps to clean the databases of your website. It consists of various WordPress database cleanup and Optimisation tool which makes sure that all the database tables of your website are optimised. WP Optimise will not require any PhpMyAdmin in order to optimise your tables. All the unnecessary elements will be automatically removed from your website.
You will be able to get rid of all the unwanted elements. All these things can be done with just a simple click of the mouse. WP-Optimize allows you to load the pages of your website a lot faster. You will also be able to compress the images of your website.
Top Google WordPress Plugins In 2020
All the above-mentioned WordPress plugins have been used by millions of satisfied users across the world. You can use these plugins to enhance the functionality of your website. Which, among these plugins, do you think is the best?
Also read, Top 7 Recipe Plugins For Your WordPress Website