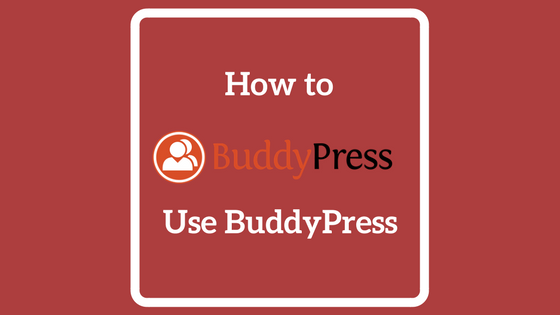 The BuddyPress plugin provides a large variety of features for your WordPress website. It is free, open source and completely customizable. The main function of BuddyPress is to greatly enhance the capability of WordPress in building a community website. It will give your website members the ability to create groups and invite their friends, check activity feeds, create discussion boards and much more.
How to Use BuddyPress
The core of BuddyPress revolves around users. We've mentioned before that you will need to enable user registration on your site if you want to have an open community where your visitors can freely register for your website.
BuddyPress itself doesn't have any default member roles. Therefore, the safest option is to set the user role of new members to Subscriber or Contributor.
1. User Profiles
Once someone registers, they are given their own profile which they can control from the admin area. Aside from the regular profile options, each user can access the Extended Profile settings if you enabled it in the previous step.
From there, they can enter as much information about themselves as they want to. You can create different profile fields under Users > Profile Fields to allow your users to enter their name, birthday, a short biography, links to their other profiles, and more. You can also group various profile fields to organize them better.
Once your users are done entering their profile information, they can access their public profile which has a large number of features:
Last Activity
Profile
Notifications
Messages
Friends
Groups
Settings
This page also serves as a personal dashboard from where anyone, including you, can message other users, post status updates, join groups, modify global settings, and much more.
Aside from allowing user registrations, you can also add users manually from your WordPress dashboard under Users > Add New.
2. How Groups Work
If you selected the Groups component earlier, you and your users will be able to create groups. Groups can be set to be public, which allows anyone to join the group. Public groups will also be visible sitewide and their activity will be displayed in the Activity feed.
Private groups require users to request membership and they will be visible sitewide. The activity of a private group, though, is only visible to group members.
Finally, hidden groups are invite-only, aren't visible on the rest of your website, and the group activity is visible only to group members.
Each group regardless of the group type can be set to allow new invites in one of three ways:
only group admins
group admins and mods
any member of the group
Similarly to members, each group can have an avatar and a header image which makes it more recognizable.
References 
https://premium.wpmudev.org/blog/buddypress-guide/