Customers and vendors can manage their order via manage order page which admin has already mapped from backend settings.
You will get a clear tabular format to easily navigate to a required order.
Click on "view" button beside particular order to view its details.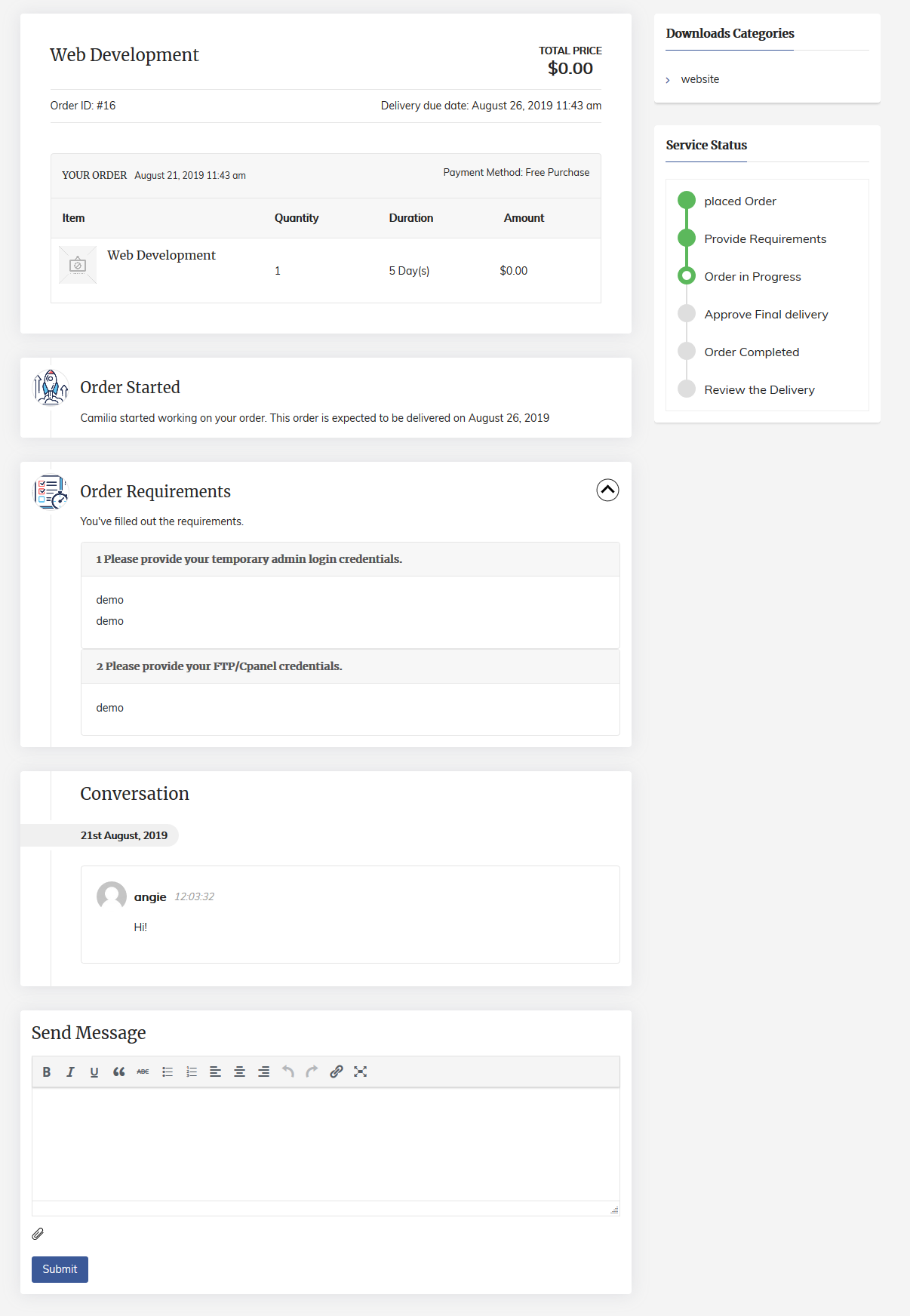 Last Update: August 21, 2019
Tell us how can we improve this post?