This will make it easier for the site administrator to make the pinned activity item recognized first by the community whenever they visit the site.
With BuddyPress Sticky Post, one will not have to worry about scrolling through the long list of activity and conversations to see the latest updates in the pinned activity items.
Features
Admin can pin important posts inside BuddyPress activity and groups.
Admin can unpin a pinned activity at any time.
The pinned activity will bump to the top.
It eliminates the chances of missing important posts by users.
By default, the 'Pin Post' label or 'Unpin Post' label will appear on the front end while hovering the mouse on the pin button.
Admin can change the 'Pin label' by navigating to the settings from the backend.
When pinning posts in the groups, it will only display on the wall of the selected BuddyPress group.
Video Preview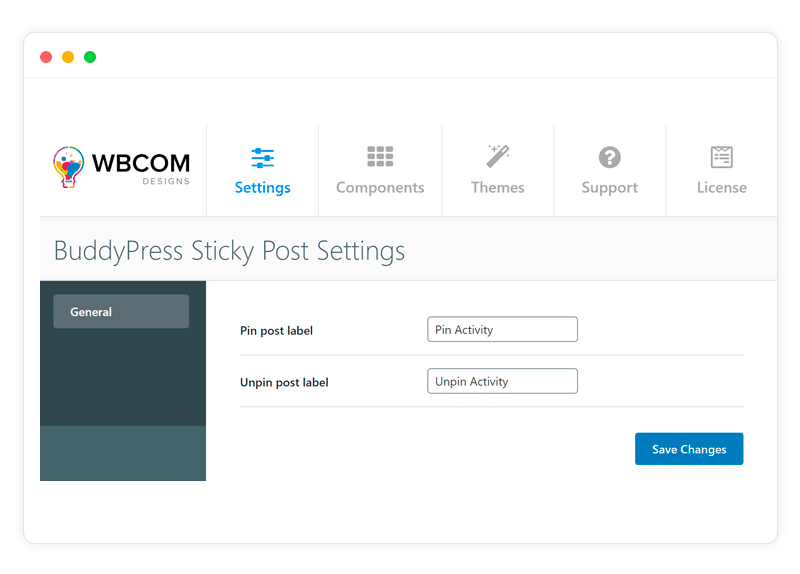 Easy to Use Backend Setting
Change the label of pin and unpin.
Admin can pin the Post on activity feed
Groups activities can also be pinned by Group administrators
Increase  Community engagement
Members will be aware of the most important activities.
Pinned activities will always be on the top.
Pinned posts will have a dedicated ribbon indicating that the post is pinned.
Easy Setup
Easy to use
Ideal for Community Websites
Simply install the plugin and give a quick setup
Packed with Features
With everything you need to show product waiting times, look no further than BuddyPress Sticky Post

Stick Post On top
Admin will stick the post on top by clicking pin icon
Compatibility
Sticky Post is compatible with almost all major community themes.
Groups Activity
Group administrator have the access to pinned group activities as well.
Simple Pricing
We are here to help! We include extensive documentation to set up every aspect of our products, but if you need further assistance we'll be right there with you on our fully monitored Support!
All pricing is in USD. You can change plans or cancel your account at any time. Read more about the Privacy Policy.
Screenshot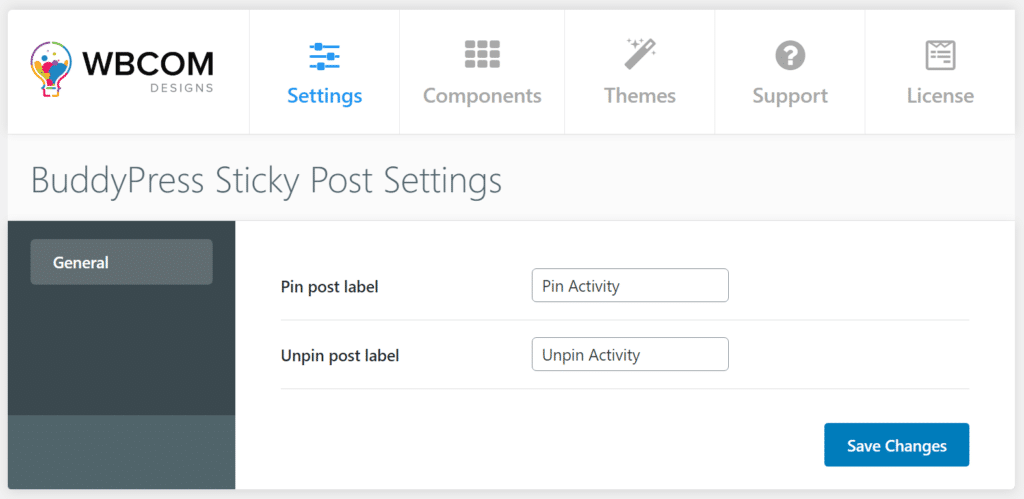 Users who purchased BuddyPress Sticky Post, also purchased:
You may also like