Flexible options include advanced control over content such as strict/non-strict filtering. Flagged keywords which are embedded in whole words can be ignored.
e.g. 'Profanity' will be ignored if you have 'fan' as a flagged keyword. Otherwise, with strict filtering OFF, it will appear as 'Pro***ity'.
Features of BuddyPress Profanity
You can add your own list of bad words.
Options to enable content filter for Activities, Activity comments & BuddyPress Private messages.
Options for admin to choose which type of word rendering he want to activate for site.
You have choice which type of filter character you want to use to hide bad words.
Site admin have choice to enable/disable case sensitive filter.
Options for Strict filters to filter characters within the words.
Video Preview
Easy to Use Backend Setting
Enter the keyword, you want to remove from the community
Fiter the keywords based upon BuddyPress Components
Decide the prohibited word's rendering format
Keep Strict filtering on/off, according to your choice
Keep Your Community Protect
Overall activities will always be clean
Maintains decorum in the community
Advanced control over the content
Easy Setup 
Easy to use
Ideal for Community Websites
Simply install the plugin and give a quick setup
Packed with Features
With everything you need to show product waiting times, look no further than BuddyPress Profanity
Front End Censoring
Enter a list of keywords & set the filter options to protect your community from unwanted content.
Clean out activities
Filter out all the bad words from your community to make it clean. It will censor them in real-time.
Clean Private Messages
Keep your community private messages clean in order to maintain decorum in your community.
Simple Pricing
We are here to help! We include extensive documentation to set up every aspect of our products, but if you need further assistance we'll be right there with you on our fully monitored Support!
Screenshot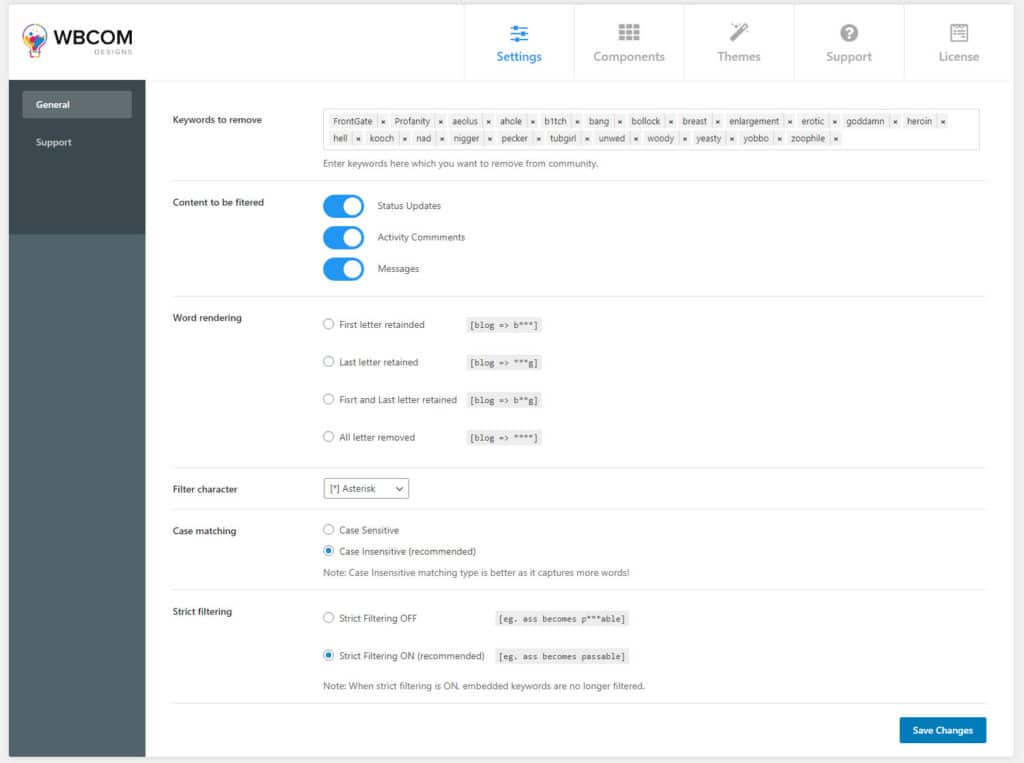 You may also like