You will find the corresponding option inside:
Dashboard >> Appearance >> Customize >> BuddyPress Nouveau >> Member Front Page.
Here you will get the following options to Configure the default front page for members.
Enable or disabel default front page for member profiles.
Display the biographical info from the member's WordPress profile.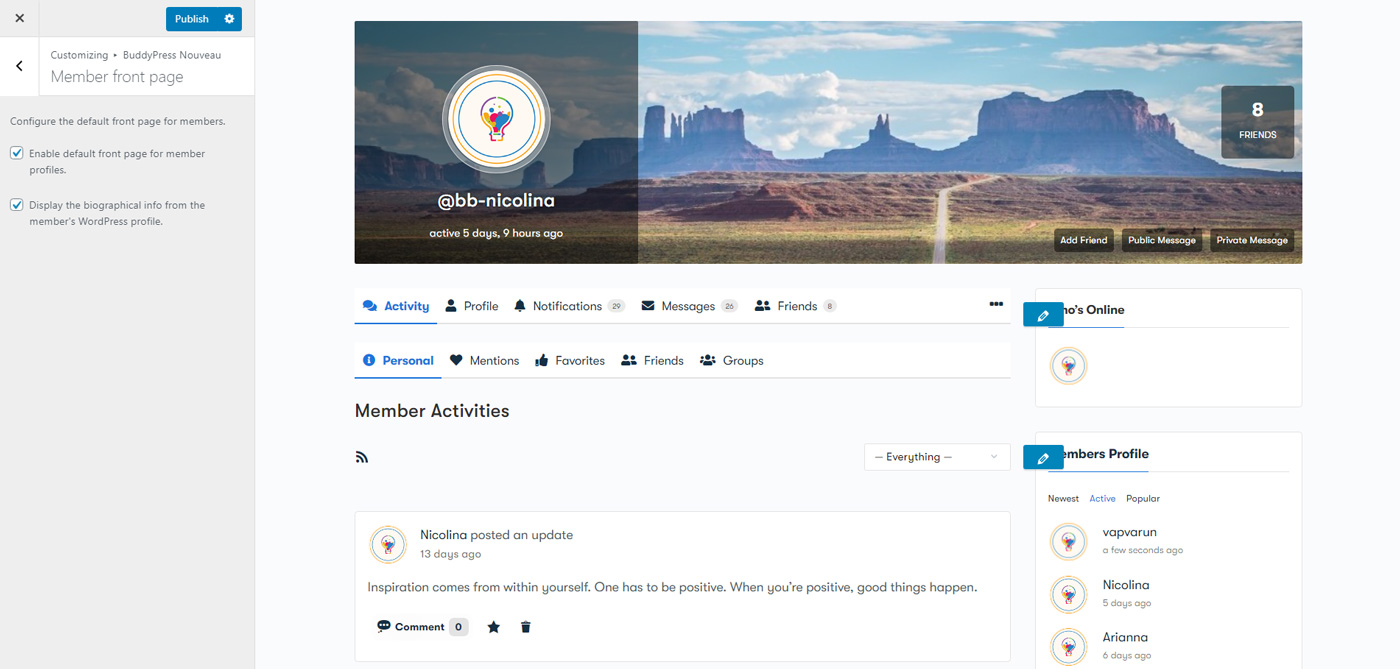 Member Front Page Settings: