BuddyPress Profile Pro gives you the power to extend BuddyPress Profiles with repeater fields and groups. You can easily add multiple field groups and display them on the member's profile. These groups can be repeater groups like Education, Work history and many more.
You can also have repeater fields like multiple phone numbers, multiple website urls, skill sets with multiple values.
BuddyPress Profile Pro Plugin Requires BuddyPress installed on your WordPress site.
Installation #
Get The Plugin
Here is the plugin purchase link.  If you have already purchased the plugin, Login to Wbcom Designs go to MyAccount << Downloads
Download the latest version of the plugin zip file.
Install Plugin
Upload the "BuddyPress Profile Pro" plugin to the "/wp-content/plugins/" directory via FTP.
Activate the plugin through the "Plugins" menu. Alternatively, you can use WordPress Plugin installer from Dashboard >> Plugins >> Add New to Upload the plugin zip file. Click install and activate.
Setting Up the plugin #
To manage the plugin's setting, navigate to the settings panel:
Check out this setup video
WordPress Dashboard >> WB plugins >> Profile Pro
"Every Plugin offered by Wbcom Designs comes under this tab."
General settings in Profile Pro Includes #
Enable and disable visibility of fields at BuddyPress profile page

Group settings in Profile Pro Include: #
Creating Complete new field groups to keep information.
Field Group will have the name, description, visibility option in profile and resume layout, option to make the field group repeater and privacy through user role or member type.
Field settings in Profile Pro Include: #
Creating a Field
Next up the option to create a field and option to assign group, visibility, required and make a field as repeater field option.
Filling Member profile fields from Front-end #
BuddyPress Members can edit these extra profile fields and choose what to show on their profile to other members or public. Only those fields which are filled will be shown no bloank field.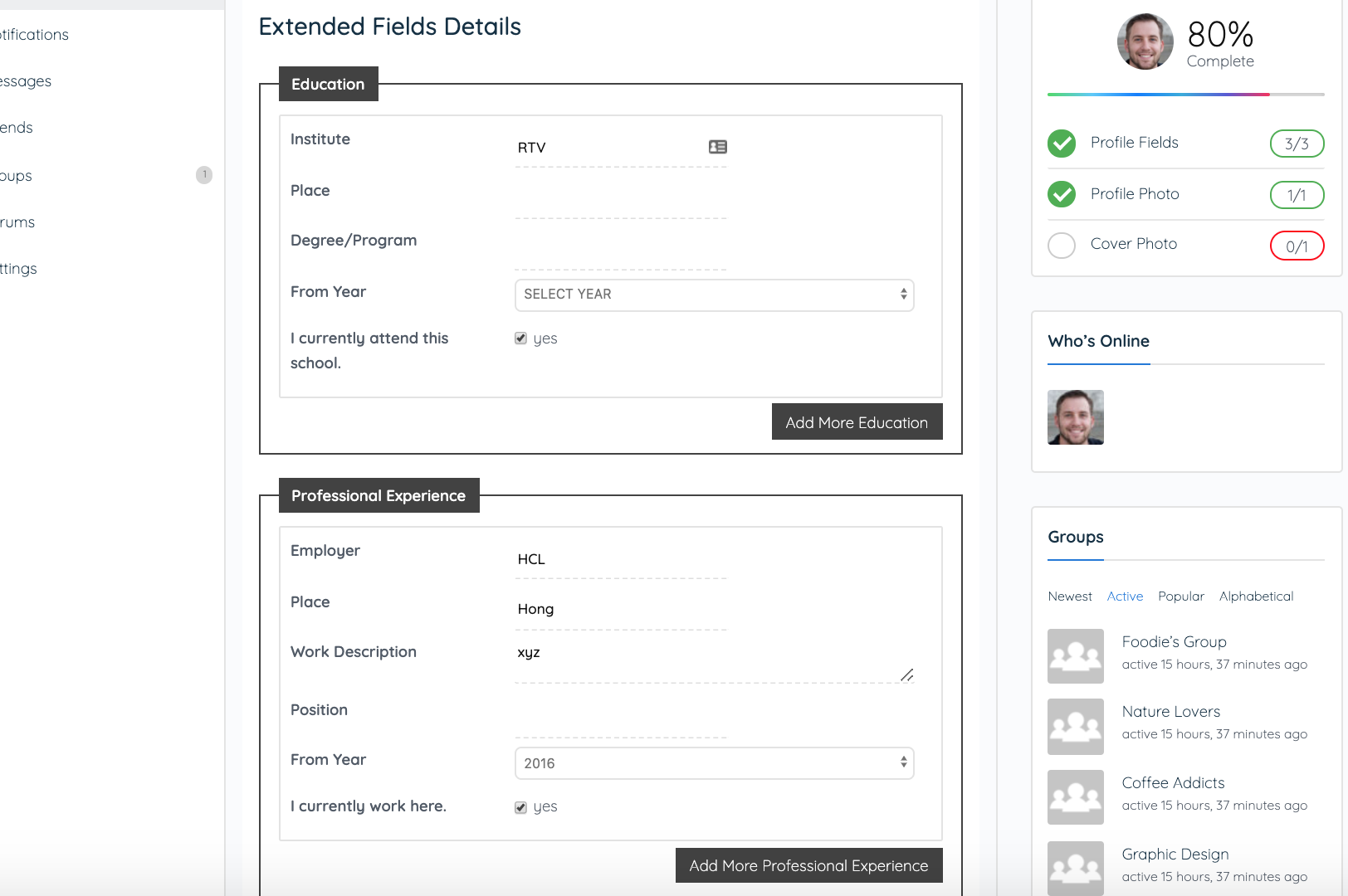 Showing extra fields in BuddyPress member profile page #
All the fields filled in the extension field will be shown on member profile page.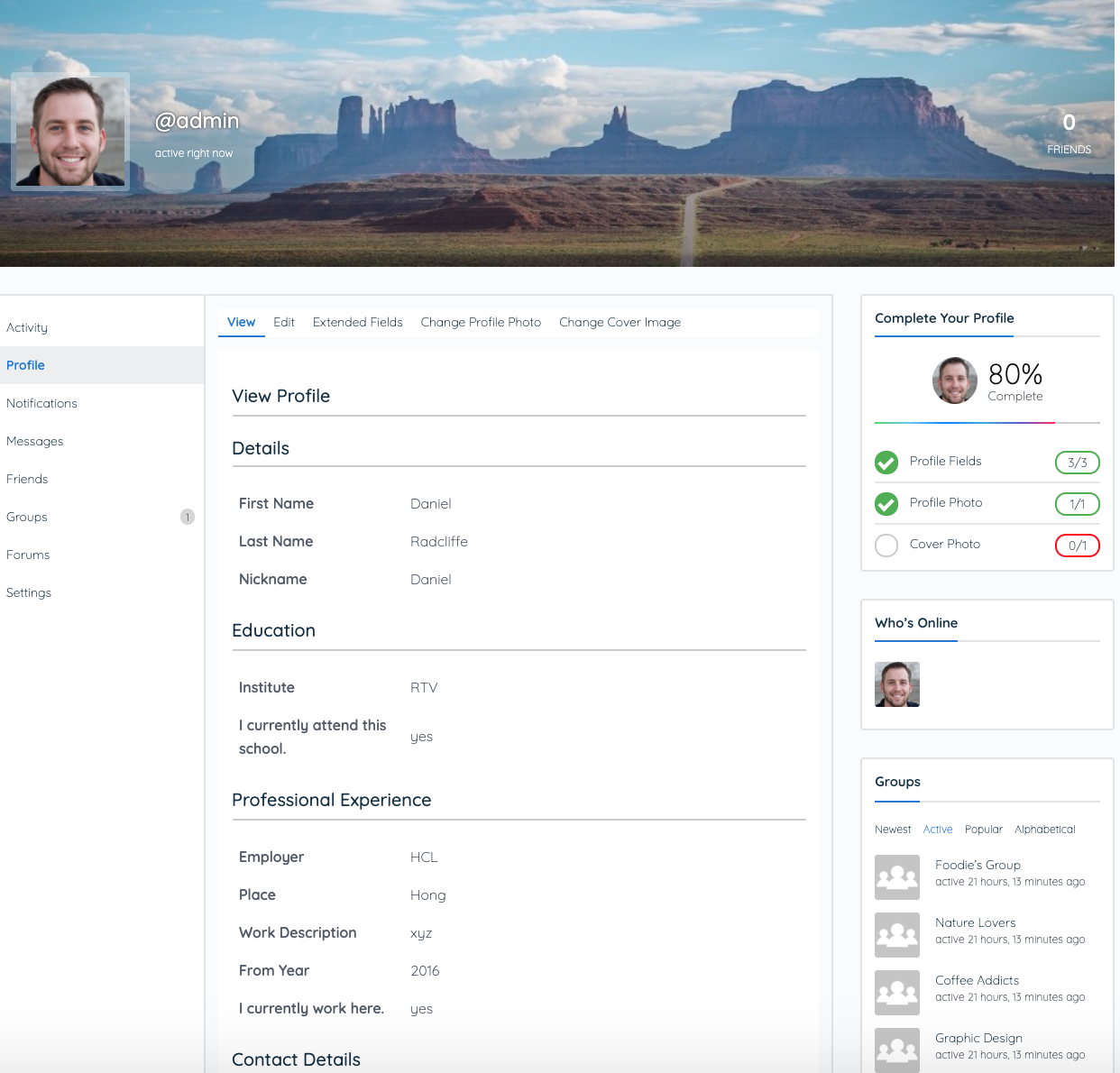 Extended BuddyPress profile fields